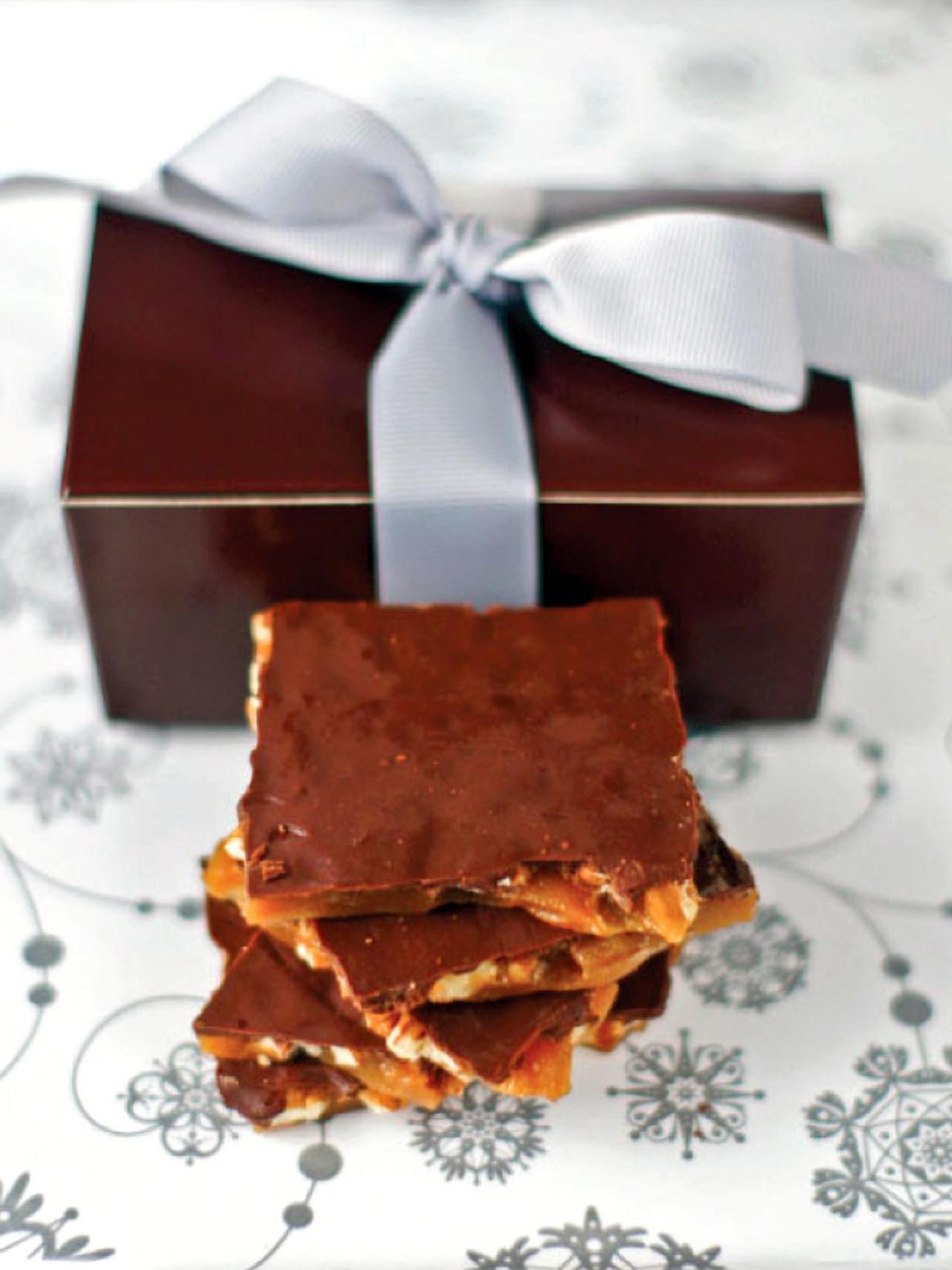 17 Mar

Homemade Maple Nut Toffee Recipe
Instructions
1. Spray four sheets of parchment with cooking oil spray and set them aside. 2. On a clean, flat surface lay out four more sheets of parchment overlapping the long edges by about an inch. Spray the sheets with cooking oil spray. 3. Place butter, sugar, syrups and water in a heavy-bottomed saucepan. 4. Have vanilla and salt prepared in a small bowl near the stove. 5. Cook the mixture over medium-high heat to 298° on a candy thermometer (about 10 minutes). Stir constantly. 6. Immediately remove from the heat and quickly stir in vanilla and salt. 7. Pour onto the four pieces of parchment. 8. Sprinkle the pecans over the entire area of the candy. 9. Place the other parchment, oiled side down, on top of the candy. Use a rolling pin to roll out to about 1/4 inch thick. 10. Melt chocolate chips either in the microwave or double-boiler style. 11. Pour melted chocolate over candy and spread to cover surface. 12. Allow candy to cool completely and then break into pieces.
Recipe Notes
Hot sugar can be dangerous. Take extra care when making candy and keep small kids and pets away from the work area.
This job requires your full attention. Constant stirring is required as is watching the thermometer.